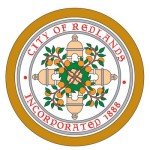 Website City of Redlands
CITY OF REDLANDS
invites applications for the position of:
Senior Planner
An Equal Opportunity Employer
SALARY: Hourly $37.74 – $45.88 | Biweekly $3,019.46 – $3,670.19
Monthly $6,542.17 – $7,952.08 | Annually $78,506.00 – $95,425.00
OPENING DATE: 10/26/17
CLOSING DATE: 12/06/17 05:00 PM
DESCRIPTION: Under direction, performs professional work in the Planning Division for Development Services of the City of Redlands; and provides planning staff assistance to the Planning Commission, City Council, Environmental Review Committee, and other City commissions and committees. May work in a team setting and will exercise technical and functional supervision over technical and administrative staff.
EXAMPLES OF DUTIES:
Analyzes and interprets social, economic, population, and land use data and trends;
Prepares written and graphic reports on various planning and environmental matters;
Conducts planning studies involving the correlation and assembly of information;
Participates in the preparation of charts, maps, and visual aides;
Compiles information and makes recommendations on special studies;
Prepares reports, projects, and meeting agenda items for the Planning Commission and the City Council;
Attends public hearings;
Advises the Planning Commission and City Council on planning matters;
Confers with City officials and the public on City planning matters;
Serves as staff to a variety of commissions, committees, and groups;
Prepares meeting agendas and staff reports;
Delivers presentations;
Processes and maintains files;
Enforces zoning ordinance;
Answers inquiries and complaints regarding its interpretation and applicability;
Reviews applications submitted to the Planning Commission;
Provides advice regarding completeness and accuracy;
Develops and presents recommendations on approval, denial, or modification of applications;
Assists and provides information to the public regarding the preparation and filing of applications for zoning change, building permits, residential development use permits, and other requests for service;
Prepares specific recommendations for development standards, planning objectives, and evaluation criteria;
Assists the Environmental Review Committee;
Delivers presentations;
Processes and maintains Environmental Impact Reports and negative declarations;
Reviews development applications for compliance with zoning ordinance;
Advises on code enforcement procedures;
Performs field inspections for buildings and accuracy of plans; and
Performs related duties and responsibilities as assigned.
QUALIFICATIONS:
Experience: Four years of responsible planning experience including one year of lead supervisory experience.
Education: Bachelor's degree from an accredited college or university with major coursework in urban planning or a related field; AICP is desired.
Licenses and Certificates: Possession of, or ability to obtain, an appropriate, valid driver's license.
Special Requirements: Essential functions and duties require the following physical abilities and work environment:
Ability to work in a standard office environment; ability to travel to different sites and locations;
Regularly required to talk or hear. Required to stand; walk; use hands to finger, handle or feel; and reach with hands and arms.
Occasionally required to sit; climb or balance; and stoop, kneel, crouch or crawl.
The employee must frequently lift and/or move up to 10 pounds and occasionally lift and/or move up to 25 pounds.
Senior Planner Supplemental Questionnaire
*1.
How many years of experience do you have of responsible planning experience?
None
1-3
3-4
4-5
5+
*2.
How many years of lead supervisory experience do you have within the related field?
None
0-1
1-2
2-3
3+
*3.
Do you possess, or have the ability to obtain, an appropriate, valid driver's license?
Yes
No
*4.
Do you have a Bachelor's degree?
Yes
No
*5.
Have you taken coursework in Urban Planning or a related field?
Yes
No
*6.
Are you a CalPERS Retiree?
Yes
No
* Required Question