Full Time
Posted 1 month ago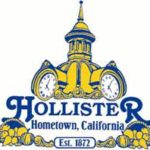 Website City of Hollister
REQUEST TO PREPARE AN UPDATE TO THE CITY OF HOLLISTER 2005 – 2023 GENERAL PLAN AND ENVIRONMENTAL DOCUMENT FOR THE GENERAL PLAN PURSUANT TO THE CALIFORNIA ENVIRONMENTAL QUALITY ACT (CEQA) FOR THE CITY OF HOLLISTER
The City of Hollister Development Services Department invites proposals from qualified firms to prepare an update to the City's General Plan in compliance with all applicable laws, regulations, policies and procedures and prepare corresponding California Environmental Quality Act documentation.
The selected Team will work under the direction of City staff. The City believes that its current General Plan is in need of refreshing to comply with the State of California's 10-year update cycle and numerous changes in State Statues that have occurred since 2005.
A comprehensive revision of the 2005-2023 City of Hollister General Plan was completed in December 2005. The 2005-2023 General Plan revision reduced the general plan planning area in keeping with the vision of a more compact land use plan, a priority for infill development within the Sphere of Influence, higher development densities in all residential zoning districts and the introduction of mixed use land designations. Industrial lands (tomato cannery and tar paper plan) just south and east of downtown were changed from industrial to a new Mixed Use land use designation. The 2005-2023 Plan established six new special planning areas including the West Gateway Commercial, the North Gateway Overlay, Home Office, Downtown Commercial and Mixed Use and Old Town Residential. The City anticipates that the update will retain the planning areas. A new Airport Support land use designation was added in 2005 with a goal of establishing the ability to enable industrial development to benefit from through-the-fence to access to the Hollister Municipal Airport.
Schedule:
A proposed schedule has been presented in the table below. If the consultant foresees issues or difficulties with the proposed delivery schedule, they should so indicate in their response to the RFP; in addition, alternative schedule(s) should be proposed.
| | |
| --- | --- |
| Issue Request for Proposals | September 12, 2017 |
| Proposals Due to City | October 30, 2017 |
| Consultant Review | November First Week |
| Award of Contract by City Council | December 4, 2017 |
| Prelim Findings to City Council | April 2018 |
| Submittal of Draft to City Council | August 2018 |
| Adoption of Plan by City Council | January 2019 |
Contact Information:
Please direct all inquiries to:
Development Services, Planning Division
City of Hollister
375 Fifth Street Hollister, CA 95023
Abraham Prado
(831) 636-4360 Extension 11
abraham.prado@hollister.ca.gov
Maria Mendez
(831) 636-4360 Extension 12
maria.mendez@hollister.ca.gov
Cristian Builes
(831) 636-4360 Extension 18
Cristian.builes@hollister.ca.gov
Fax (831) 634-4913
RFP Information: Hollister GP RFP_10-30-17