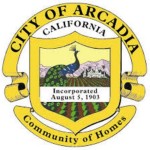 Website City of Arcadia
SENIOR PLANNER
(Development Services Department)
FILING DEADLINE IS MONDAY, DECEMBER 18, 2017
Date Posted: 11/8/2017
Monthly Salary Range: $6,708-$8,377
Monthly Benefit Allowance of $972
APPLICATION INFORMATION
In addition to the City's application, candidates are strongly encouraged to upload a cover letter, indicating why you are interested in this position.
THE POSITION
The City of Arcadia is seeking a professional, skilled, and team-oriented Senior Planner to join the Development Services Department. The Senior Planner will perform high-level professional planning duties using independent judgement in making decisions, and is a technical expert in planning, zoning, environmental review, architectural design, and some knowledge in historic preservation.
Responsibilities of the Position:
Perform research and analysis of the most difficult planning problems to develop and implement new programs.
Develop requests for proposals and manage consultant contracts associated with assigned planning projects.
Process planning entitlements, with considerable environmental analysis experience and compliance with CEQA (California Environmental Quality Act).
Investigate complaints of zoning violations and recommend corrective action as necessary.
Attend public hearings and confer with City officials as well as the public on City planning activities.
Dealing with community groups on complex and potentially controversial issues
Exercise direct supervision over Planners and Planning Interns in the execution of their duties; and performs other related duties and responsibilities as assigned.
The Ideal Candidate Will:
Demonstrate strong interpersonal and effective communication skills to deliver a customer service approach and ability to establish, maintain, and foster positive working relationships.
Be detailed oriented and possess good time-management skills to handle a variety of assignments and deadlines in an busy work environment.
Exercise good judgment in the completion of duties for time sensitive projects.
Ability to apply technical and analytical skills to resolve problems and complete tasks.
Have the ability to effectively collaborate in a team environment in order to complete tasks and achieve shared goals.
Be able to work to cohesively with the planning team and maintain consistency with the Division's implementation of regulations and policies.
For a complete description of this job classification, please visit the City's website at www.ArcadiaCA.gov/job description.
QUALIFICATIONS/REQUIREMENTS
Experience: Five (5) years of increasingly responsible professional urban planning experience including some lead supervisory experience.
Education: Equivalent to a Bachelor's degree from an accredited college or university with major course work in Urban Planning, Public Administration, Architecture, Geography, or a related field. A Master's degree is desirable.
License/Certificate: Possession of, or ability to obtain, an appropriate, valid driver's license.
THE SELECTION PROCESS: Applications and cover letters will be reviewed and those candidates whose applications indicate they have met the minimum requirements will be further considered to continue in the recruitment process. The selection process may consist of: Application Evaluation (Qualifying) and Oral Interview (100%). The City reserves the right to limit the number of interviews conducted. The interview score determines ranking on the eligibility list. Pre-employment background and medical examinations are additional requirements for hire. Failure in either of these areas will result in removal from the recruitment process. Please Note: If you have a disability that may require an accommodation in the selection process, please notify Human Resources in writing when submitting your application.
Job Flyer: Senior Planner 17-20_Arcadia