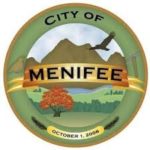 Website City of Menifee
Closing Date/Time: 10/23/2017 11:59 PM
The City of Menifee is seeking proposals from qualified professional consultants and firms for the updating and rewriting of the City's Zoning Ordinance to create a Comprehensive Development Code. Consultants and firms must have experience and knowledge in the fields of municipal planning and zoning, including experience in the writing and updating of zoning, subdivision and comprehensive development code regulations.
The City of Menifee is a newly incorporated city (2008). Upon incorporation, the City adopted Riverside County's Zoning Ordinance (Ordinance No. 348), and other development related ordinances that are in need of updates (e.g., Ordinance No. 460, Subdivision Ordinance). In 2013, the City adopted a comprehensive General Plan and Land Use Map. The City has since adopted new chapters into the Menifee Municipal (Zoning) Code to address specific needs but has not completed a comprehensive update of its zoning, subdivision, and other ordinances to implement the City's General Plan. In 2015, the City began drafting and vetting specific portions of a "Comprehensive Development Code," with the assistance and input of the City's Planning Commission. However that work effort was not completed. The previously drafted and partially vetted code sections will be provided for inclusion/consideration/revisions as part of this work effort.
The goal of this work effort is to achieve a comprehensive "Menifee-specific" Zoning and Subdivision Ordinances that are consistent with the adopted General Plan. The zoning and subdivision regulations need to be organized, codified, illustrated to explain the concepts of the regulations, and user-friendly, while also implementing the policies, goals, and objectives of the General Plan. The consultant will be expected to perform services as required by the City in a professional and timely manner. These services must include meaningful public outreach and engagement throughout the planning process.
It is anticipated that the project will take approximately 12-18 months following the signing of the contract. The selected consultant will be expected to complete the contracted scope of work within the specified time frame.
Complete RFP can be viewed here.
Contact: Cheryl Kitzerow, ckitzerow@cityofmenifee.us