Full Time
Posted 2 weeks ago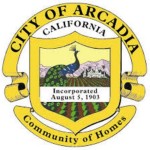 Website City of Arcadia
Monthly Salary Range
Assistant Planner: $4,990 – $6,230
Associate Planner: $5,505 – $6,877
COLA Effective July 1, 2017:
Assistant Planner: $5,115 – $6,386
Associate Planner: $5,643 – $7,049
Monthly Benefit Allowance of $972
(Position placement will depend on qualifications)
FINAL FILING DATE: WEDNESDAY, JULY 26, 2017
THE POSITION
The City of Arcadia is seeking an experienced, solution-oriented Assistant or Associate Planner to join the Development Services Department. The Assistant Planner is the entry level position and performs most of the duties required of the Associate Planner, but is not expected to function at the same skill level and usually exercise less independent discretion and judgment in matters related to work procedures and methods. The successful candidate will be responsible for routine planning work with residential and commercial projects, as well as new long range planning projects.
Responsibilities of the Position:
Researches, collects and analyze reports; prepare staff reports and presents recommendations on land use, design, environmental analysis, and other related factors to the Planning Commission and City Council.
Research and draft covenants, resolutions, and ordinances.
Evaluate current development projects by detailed review of plans for architectural, zoning and general plan requirements; perform field surveys or inspections to identify problems and upon completion of projects to ensure conformance with applicable requirements; discuss recommendations with builders, developers, architects, designers, and real estate professionals.
Respond to telephone and counter inquiries for information, advise and assist regarding the effects of construction, land use regulations, and policies on development opportunities and proposals, property maintenance, and zoning code compliance.
Conducts a variety of assignments involving current or long range planning projects; confers with applications and agency representatives to identify problems; evaluates data and proposes methods to resolve conflicting issues with plan implementation, zoning requirements, and environmental impact.
Process development applications and environmental review pursuant to the California Environmental Quality Act (CEQA) and performs other related responsibilities as assigned.
The Ideal Candidate Will:
Demonstrate strong interpersonal and communication skills to deliver a customer service approach and ability to establish, maintain, and foster positive working relationships.
Exercise good judgment in the completion of duties for time sensitive projects.
Ability to apply technical and analytical skills to resolve problems and complete tasks.
Have the ability to effectively collaborate in a team environment in order to complete tasks and achieve shared goals.
For a complete description of this job classification, please visit the City's website at www.arcadiaca.gov/jobdescriptions.
QUALIFICATIONS/REQUIREMENTS
Assistant Planner: One (1) year of directly related municipal planning experience is desirable.
Associate Planner: Three (3) years of directly related municipal planning experience is required.
Education: Equivalent to a Bachelor's degree from an accredited college or university with major course work in Urban and Regional Planning, Architecture, Public Administration, or a related field. Experience with Geographic Information System (GIS) is desirable.
License/Certificate: Possession of, or ability to obtain, an appropriate, valid driver's license.
Special Requirements: Ability to work in a standard office environment; ability to travel to different sites and locations.
THE SELECTION PROCESS: Applications will be reviewed and those candidates whose applications indicate that they have met the minimum requirements will be further considered to continue in the recruitment process. The selection process may consist of: Application Evaluation (Qualifying) and Oral Interview (100%). The City reserves the right to limit the number of interviews conducted. The interview score determines ranking on the eligibility list and remain in effect for one year. Pre-employment background and medical examination may be additional requirements for hire. Failure in either of these areas will result in removal from the recruitment process. Please Note: If you have a disability that may require an accommodation in the selection process, please notify Human Resources in writing when you submit your application.